For any serious Street and Strip enthusiasts! These converters can handle any engine up to 2000hp. Track proven by the biggest names in racing today. Each converter is custom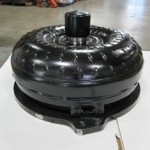 built to exact specification. With these heavy-duty converters, we have seen some of our clients reach speeds exceeding 220+ mph.
Check out some of the features of a Midwest Pro Series converter and order yours today!
Hardened Inner Sprags/Splines
Anti-Ballooning Plates
Pressure Tested and Computer Balanced
Call 815-229-9808 or Toll Free 800-554-2668